Photo by Karlena Pickering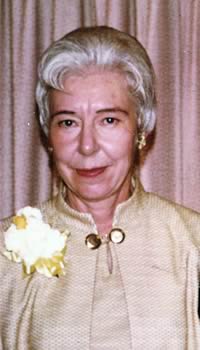 Who was Catherine Washburn? By all accounts, she was a remarkable island woman in the finest Lopez tradition. What follows is a short narrative history of Catherine and how the clinic came to be founded in her name.
Catherine moved to Lopez Island with her husband Louis in 1941. The couple didn't know anything about farming, but that didn't deter them. They bought a 120-acre dairy farm and, with help from new friends and neighbors, learned the ropes. In time, Louis went on to become Superintendent of the Lopez School District.
When the couple's four children were grown, Catherine needed more to keep her busy than volunteering with the Grange, Eastern Star and the Garden Club. She went into real estate and became very successful. People liked her and said she never pressured them into making a purchase they couldn't afford. Catherine was known for her forthright honesty.
But it was Catherine Washburn's inherent concern for others that endeared her to all who knew her. When there was sickness or death in a family, she always offered help. Each year during the holidays, she invited an elderly friend or two to join her family for dinner. It was second nature for Catherine to think of others' needs before her own.
When Catherine passed away in 1971, many people wanted to make donations in her memory, and it was then that the Catherine Washburn Memorial Association was formed to build Lopez Island's first medical clinic.